When I Livestream on Behance I am always full of trepidation. I am not a great artist; I am not a natural artist. By that I mean I can't seem to get the ideas I see in my head out into the world as I want them to be.

I watch people who sketch and always I think to myself, "How do they do that?" I mean, I can see how they're doing it but how does it work?
At the end of September 2021 I needed something to do for a Livestream. To practice my sketching I often follow Kyle Webster's Draw-A-Long shows, so I pulled out Girl With An Umbrella. Sketch to vector to adding colour is always a process people like to learn and watch. You can see the three Livestreams here on Behance, but it's mainly in the third stream, where I'm adding colour and trying to
dress up
the sketch  that I stumble onto something that sparked my creativity.
Around an hour and forty-five minutes into the third stream I'm playing with some default brushes in Illustrator. Instead of sweeping strokes, I draw rough circles, and it provides a texture I love. Suddenly I feel this is something I can do! Texture and shading appears as if by magic, and my wobbly brush strokes add interest, instead of being an obstacle to what I'm trying to achieve.

Here's a little snippet of how Circleism is born:
CREATING THE CUSTOM BRUSHES

Now, there's a couple of problems with Circleism in its first form. Drawing each brush stroke by hand creates a lot of anchor points, and my right thumb joint let me know it was not happy with all this work!

It is time to give this some thought. And I bought myself some time by getting ill and having a week in hospital.

The solution is Custom Illustrator Brushes, of course! I'm still new to creating my own Illustrator brushes and it takes me a few days of trial and error to create my first set.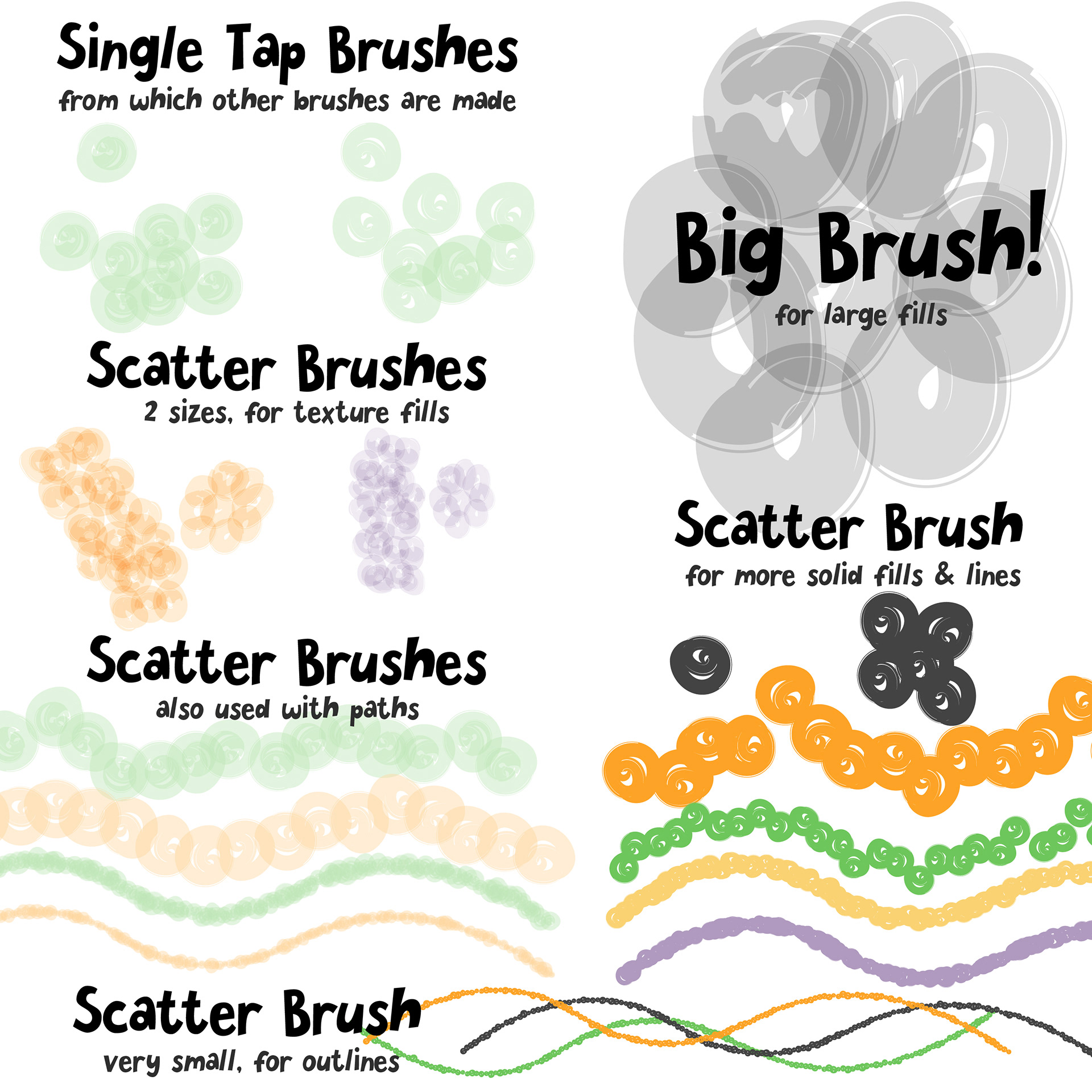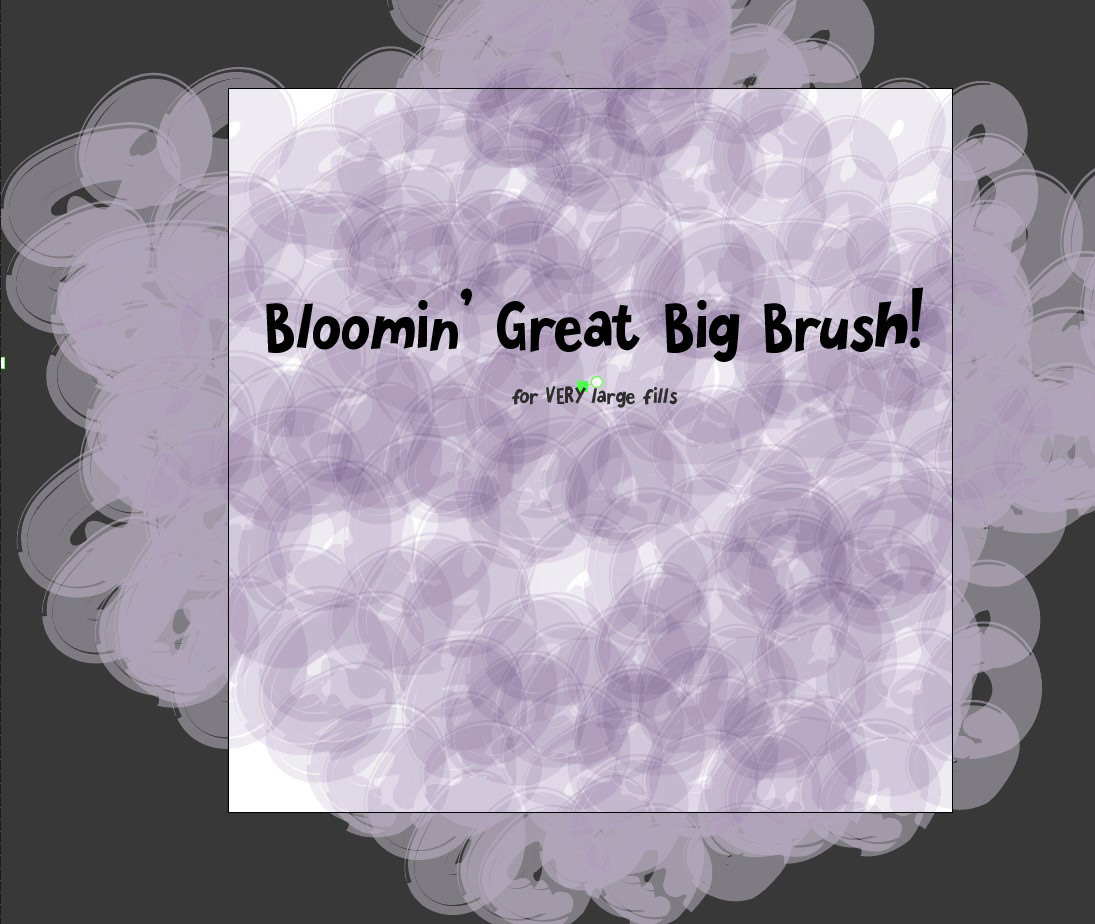 Again, a sketch from Kyle's Draw-A-Long provides the practice subject. It's October, an appropriate time for a witch to fly on her broom, accompanied by her faithful cat. As usual, it starts with my rough sketch which then becomes simple shapes and lines in Illustrator.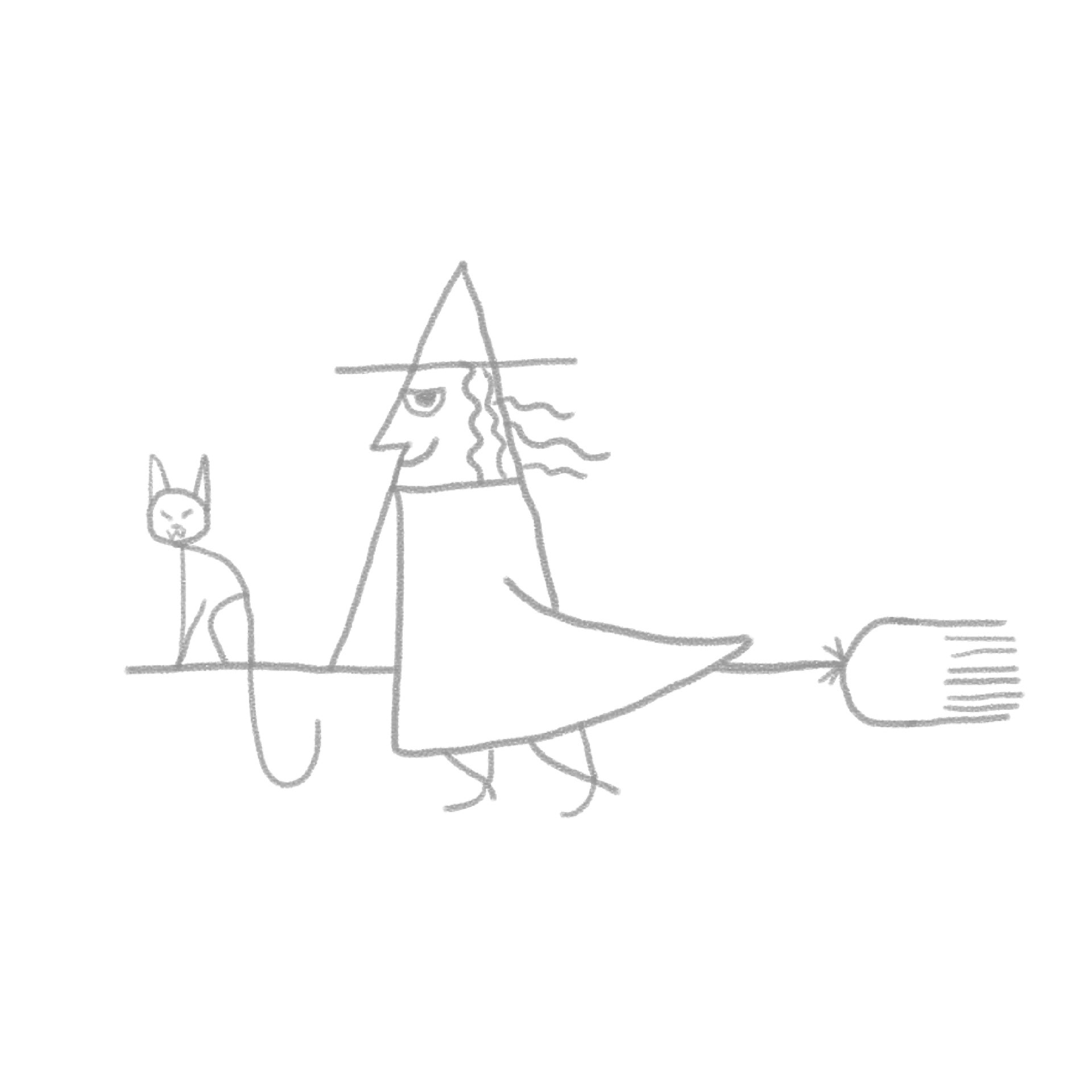 I haven't got a snazzy timelapse video of creating my witch; I ought to think abut doing that. Still, there are two Livestreams where she comes alive with Circleism brush strokes and where I explain how created my first Circleism Custom Brush set.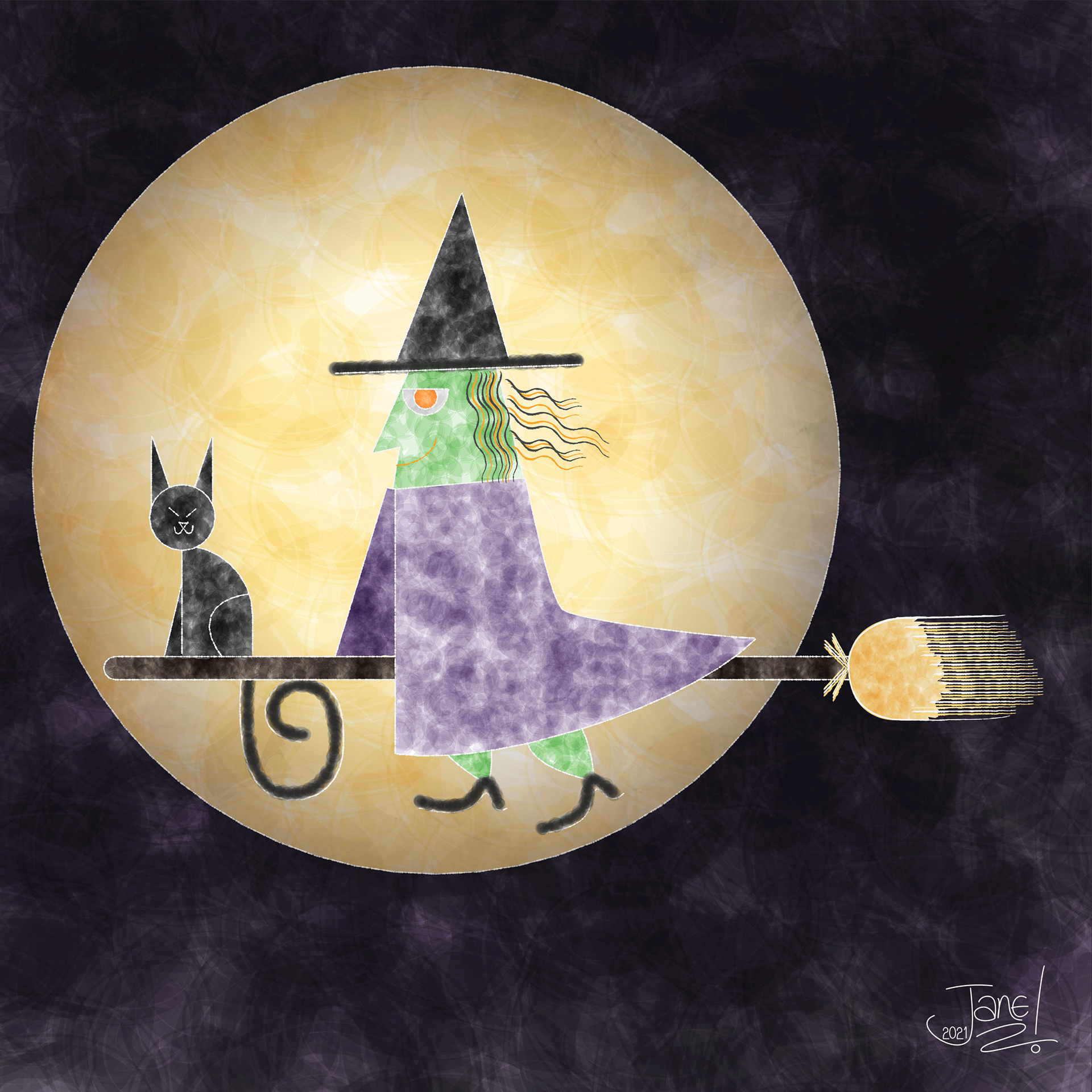 Circleism has lots of potential. I can see more different circle brushes and incorporating textures and shading.

Join me in October 2022 when I'll revisit a Hallowe'en Witch and take a look at how Circleism evolves!